Now i am lonely ;`(
aku sepi tnpa deaa , aku sepi tnpa cintaa dea & aku sepi tnpa kasih sygg deaa .
Huwaaaaaa , sedihh wehh ;`(
tears
I can not
stop
,
help me
please ,
Posted
tired
to cry
.
knp de tk bole nk pham aku ,
knp dea kenaa control lbeh idup aku , knp dea slalu typu aku ,
aku tau , aku niy jhat , aku niy degill , tksuka dgar ckp hg . aku tau .
tpy , tlgg ah jgn typu aku .
AKUTAKSUKAAAAA !
jhat snggad kaa aku smpay hg nk kena buad aku cmniy ?
dierr , hg tau kan aku tksuka hg kongkong idup aku ,
harytuh kyta break sbub ap ? sbub hg kan , hg jgn ahh nk slahkan aku if hg
tau tuhh SALAH hg ! sbub hg terlalu kongkong aku ah aku jdy cmniy ,
tkpaaa kytaa pouns break time tuhh .
[

i still love you , hem , mybe t ble da tenang , kyta kan back together mcm dlu

]
weh , aku still smpan suma textt hg tau takk .
aku slalu bcaa , then byla aku bcaa sumaa textt kytaa yg dlu ,
hg tau knpp aku menangis ?
sbub aku sygg hg lahh bodo !
aku enggd kyta bole ah bhgia cm org laen , tpyy tak . aku slahh !
hem , sudaalah , tkguna nk ckp bnyak .
knangan phit manis aku dgn hg dah tkda maknaa miaa lgy .
so , aku hrap hg bole ahh lupakan aku .
now you
with
your
life
,
and I in
my
life .
thanksforanythgdier !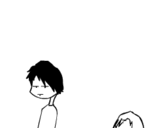 You
are always
in
my heart
,
even if
you
do not belong to
me anymore
.
what
what,
remember
that we
do not have
memamg
dating and
matchmaking
is
not
us
:
(
hope you're
happy
.